Kasich Gives $100 to Steubenville High School
STEUBENVILLE -- Expressing his deep concern for troubled inner-city students, Ohio governor John Kasich personally delivered a $100 grant to Steubenville City Schools this morning. The presidential hopeful told reporters that he was just doing his job.
-READ MORE
Buckeye Local Installs Booby Traps
RAYLAND -- The Buckeye Local school board voted earlier today to take extreme measures to improve student safety. Starting this year, lethal booby traps will be placed throughout the high school.
-READ MORE
Buckeye Local Sets Gryffindor Record
RAYLAND - Following the school district's annual midyear sorting ceremony, Buckeye Local superintendent Mark Miller says that this year's freshman class includes a larger-than-usual number of Gryffindors.
-READ MORE
Strange Voice on Wheeling Central PA System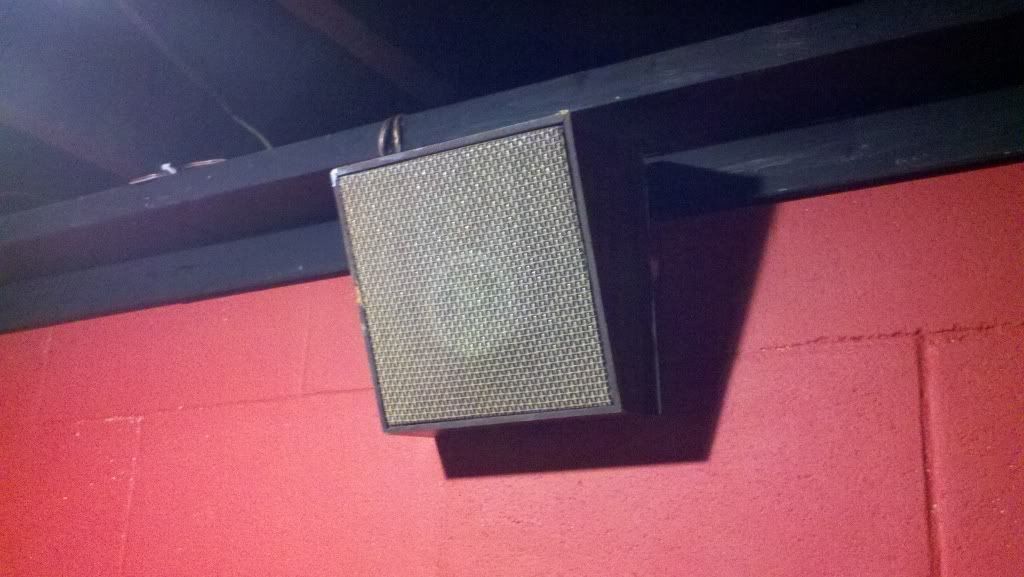 WHEELING - During morning announcements, it's not uncommon for students of Wheeling Central Catholic High School to be greeted by a peculiar voice.
-READ MORE
Officials Warn Parents About 'Ebola Challenge'
WHEELING - It's the latest internet craze, and officials at the Ohio Valley Medical Center are wondering if anyone is going to try it. According to Dr. Harrison Purple, videos are going to start popping up of teens injecting themselves with the deadly virus.
-READ MORE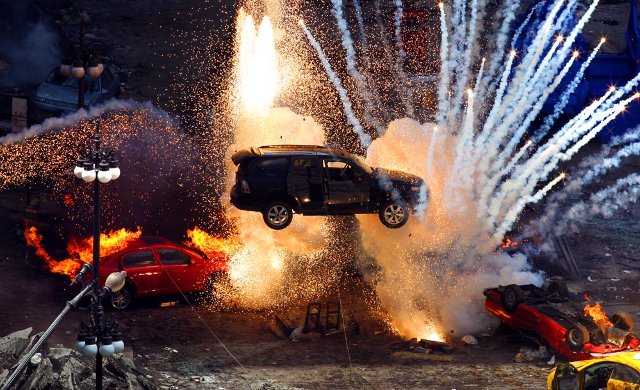 Michael Bay Directs Mock Accident
WEIRTON - In an effort to reduce the risk of students drinking and driving at this year's prom, Weir High decided to step things up a notch. Susan Smith, superintendent for the Hancock County School District, said that standard mock accidents generally don't get the point across to students.
-READ MORE
Carrollton Residents Sick of 15-Minute School Delays
CARROLLTON - Parents and students in Carrollton say that their school's system of weather delays is confusing and inconvenient. The school district is the only one in Ohio that issues a series 15-minute delays instead of the standard 2-hour delay.
-
READ MORE
Principal Arrested for Inappropriate Relationship With Building
MARTINS FERRY - The Belmont County Sheriff's Department said they had arrested Jim Fogle, principal of Anna Marie Ayers Elementary School, after discovering that he was sending risque text messages to the school building.
-
READ MORE
EGCC Receives Grant for Particle Collider
STEUBENVILLE - To the dismay of environmentalist liberals and insane conspiracy theorist conservatives, Eastern Gateway Community College (EGCC) accepted a federal grant on Monday to build the world's largest particle accelerator. The college won a raffle sponsored by the US Department of Education, where it beat out other candidates such as Carnegie Mellon University and the Massachusetts Institute of Technology (MIT).
-
READ MORE
Student Swears, Gets Lethal Injection
RAYLAND
—
12-year-old Michael Kowalski was reportedly executed by guidance counselors at Buckeye Local High School on Monday morning. School officials say that the 7th grader called his teacher an inappropriate name during class.
-
READ MORE
Snoop Dogg Encourages Students to Smoke Weed
STEUBENVILLE - Proper rest and relaxation is the key to getting ahead in life, hip-hop artist Snoop Dogg told students at the Franciscan University of Steubenville. He addressed a crowd of 500 students on Monday at the Finnegan Fieldhouse about the importance of social skills and dealing with the calamities of everyday life.
-
READ MORE
Local School Regrets Using The Hunger Games as Play
ST CLAIRSVILLE - Principal Jim Rocchi says that he "made a terrible mistake" when he let the music teacher adapt Suzanne Collins'
The Hunger Games
into a school play. Parents of children at St. Clairsville Elementary School say that their kids were forced to brutally mutilate one another in front of a terrified audience.
-READ MORE
Weir High Students Receive Handguns
WEIRTON - Following the arrest of a 15-year-old girl for entering the school with a loaded firearm on Wednesday, Hancock County school officials told OVN that they will not let an incident like this threaten the safety of their students. Starting today, students at Weir High will receive their very own sidearm to protect themselves in the event of a school emergency.
-
READ MORE
Shadyside Threatens Sending Students to China
SHADYSIDE - Superintendent John Haswell says that Shadyside Local School District is out of money yet again, and if the levy on Tuesday's ballot does not pass, the results will be disastrous.
-
READ MORE
Edison Replaces Buses With Bikes
RICHMOND - In an effort to cut costs and reduce emissions, Edison Local School District is discontinuing its school bus program. Instead, students will be provided with school-owned bicycles.
-READ MORE
Old Dillonvale High School Sold to North Korea
DILLONVALE - After 32 years of sitting empty, the decaying shell that was once Dillonvale High School has been sold to the Democratic People's Republic of Korea (DPRK), more commonly referred to as North Korea. The old school building closed after the 1971 school year when the area schools consolidated into the Buckeye Local School District.
-
READ MORE
College Students Receive Award for Helping Drunk Girl
STEUBENVILLE - A party in the Franciscan University of Steubenville's Padua Hall got a little crazier than the hosting students originally anticipated, with many people gatecrashing the party and bringing more beer. By the end of the night, a girl who had attended the party fell unconscious in the bathroom.
-
READ MORE
West Virginia Schools Fight Weight Loss
CHARLESTON - According to West Virginia officials, the health of the state's children is improving. The news could not have come at a worse time for the state's school system, which last month saw an increase in the students' standardized test scores. The West Virginia Department of Education released a statement regarding the matter, saying they will take steps to reverse the recent 'improvements'.
-
READ MORE
Student Brings Scissors to School
WHEELING - Tragedy was narrowly averted earlier today when a young girl walked into Madison Elementary School armed with a pair of Fiskars Junior Scissors. This near-disaster takes place with the tragedy at Sandy Hook Elementary still fresh in our minds.
-
READ MORE
Buckeye Local Faces Lawsuit Over Logo
RAYLAND - Mark Miller, superintendent for the Buckeye Local school district, says that the school board was sent a cease and desist order concerning their new logo. The letter was sent from
Anheuser-Busch Companies, Inc.
and claims that if the school does not change their logo, legal action will be taken.
-
READ MORE