Buckeye Local QB and WR Are First Ever Father-Son Combo
RAYLAND - Perhaps the Buckeye Local Panthers won't bring home the glory of a state championship, but they can claim to have set at least one record. Quarterback Billy Dunn is the first high school football player in history to play on the same team as his son.
-READ MORE
Ma'Lik Richmond Rescues Orphans From Fire
STEUBENVILLE - In a true display of the desolation of humanity, the
No Child Left Behind
orphanage in downtown Steubenville burned to the ground last night. Ohio Fire Marshal Larry Flowers said that arson was the likely cause.
-READ MORE
Big Red Will Wear Paper Bags To Hide Ma'Lik Richmond
STEUBENVILLE - Much to the dismay of figuratively everyone but surprise to literally nobody, Steubenville Big Red football coach Reno Saccoccia has allowed Ma'Lik Richmond to rejoin the football team at Steubenville High School.
-READ MORE
Lawrence Timmons Sends Aly Cohen to the Hospital
PITTSBURGH - A spokesperson for the Sinclair Broadcast Group said that WTOV-9 reporter Aly Cohen has awoken from her coma and is in good spirits. Cohen was rushed to the University of Pittsburgh Medical Center after receiving a devastating tackle from Pittsburgh Steelers linebacker Lawrence Timmons.
-READ MORE
Disney Attends West Liberty Game
EVANSVILLE, Ind - The Hilltoppers of West Liberty University are on an incredible run, making it all the way to the Division II National Championship Game in Evansville, Indiana. There they will take on the 20th ranked Central Missouri Mules. Despite the team's composure being at an all-time high, coach Jim Crutchfield said that he's worried about upcoming distractions.
-READ MORE
Celina Pompeani Fathead Outsells Dwayne Wade
MIAMI - Heat General Manager Pat Riley told reporters that Dwayne Wade's Achilles tendon is 'just fine', contrary to reports. The Miami guard has instead missed the past two games due embarassment after WTOV-9 reporter Celina Pompeani soared by him in Fathead sales.
-
READ MORE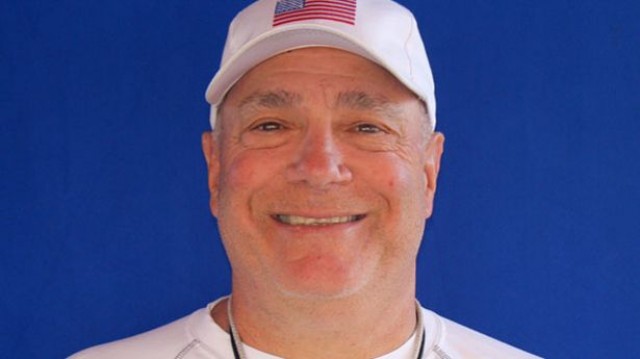 Reno Saccoccia Jealous He Wasn't Indicted
STEUBENVILLE - Big Red head football coach Reno Saccoccia told reporters today that he was upset that charges wouldn't be pressed against him as a result of the grand jury investigation into the 2012 rape case.
-READ MORE
Buckeye Local Enrolls Gorilla
RAYLAND - Residents of southern Jefferson county are buzzing with excitement after hearing that the Buckeye Local Panthers will be adding a new foreign exchange student from the Democratic Republic of the Congo named 'Spanky' (right) to their football team.
-READ MORE
Tim Tebow Traded to St. John Central
BELLAIRE - Call the luck of the Irish if you will, but you cannot deny the negotiating genius of second year head coach Jason Merryman of Bellaire's St. John Central football team. On Saturday, the Irish concluded talks with the New York Jets to trade field goal holder Robbie Dunleavy for quarterback Tim Tebow.
-READ MORE
EA Sports Announces OVAC Football 14
A big wish came true earlier today for local gamers as Electronic Arts announced the development of their new sports video game
OVAC Football 2014
, which will shine the spotlight on local high schools.
-READ MORE
Carrollton Cancels Game, Creek Plays Anyhow
WINTERSVILLE - Strong defense and proper execution has been a point of emphasis for Indian Creek this season. George Brown scored 87 points last night as he lead the Redskins past the Carrollton Warriors 231-0.
-READ MORE
2011 High School Sports Preview
The summer heat is rampaging all across the Ohio Valley, but that isn't stopping local high school sports teams from practicing at one hundred percent in order to prepare for the upcoming season. In particular, Steubenville Big Red's shooting team got in its first practice of the summer this morning, and we got a chance to see senior standout Daequon Butler first hand.
-
READ MORE
Usain Bolt Wins Redneck Run
MORRISTOWN - This year's Jamboree in the Hills kicked off in the usual fashion yesterday morning with the traditional "Redneck Run". The sprinting competition is held every morning of Jamboree in the Hills, and showcased some of the finest athletes that the Valley has to offer. Yesterday's winner was not, however, a resident of the Ohio Valley.
-
READ MORE
NFL Adds Ohio Valley Greyhounds
WHEELING - Chris Mortensen of ESPN wrote earlier this week that an inside source revealed that NFL commissioner Roger Goodell planned to dismiss a team from the league. That team was announced this morning as the Indianapolis Colts. Goodell stated that a certain player on the team was doing more harm for the rest of the league than good.
-READ MORE
2011 Tour de Valley Underway
WHEELING - It's that time of year again, the 2011 running of the Tour de Valley took place early this morning nearly 500 of the world's most talented cyclists departed from downtown Wheeling. The race is one of the most prestigious in the entire world, attracting riders from every continent.
-READ MORE